---


A quick list of our programs
CMPO
Certified Manager of Production Operation
The purpose of this professional certification program is to permit the candidate to:
Demonstrate professional competence, enhance professional recognition, and pave the way for promotion to higher levels within the organization.
Build personal confidence by mastering professional inventory and production skills.
Increase the candidate's contribution to his/her organization's "bottom line" by learning to accurately predict outcomes and initiate actions that achieve desired results.

Certified International Professional Negotiator
CIPN, ("Certified International Professional Negotiator"), is a certification program designed for US and international business practitioners by the American Certification Institute (ACI) and the International Purchasing and Supply Chain Management Institute (IPSCMI) for those individuals who wish to increase their international negotiation skills...

Certified Supplier Quality Manager
Supplier quality management has emerged as one of the leading business practices in the past few years. World-class manufacturers are making significant investments in systems and processes to improve supplier quality. Supplier Quality Engineering is the discipline in managing a company that governs all activities to do with Suppliers and their supplied products or services. .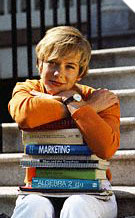 CICCM (Certified International Commercial Contracts Manager)The purchasing and supply management profession is clearly transitioning from placing purchase orders to establishing and managing comprehensive contracts with strategic suppliers. This has created a need for purchasing and supply managers to develop and refine contract preparation and contract management skills...
ISO 9001
The Certification programs of the International Purchasing and Supply Chain Management Institute (IPSCMI) of Lewes , Delaware have been verified and determined to meet all the Quality Management System (QMS) requirements of International Organization for Standardization (ISO) Standard 9001, to include the Quality Management requirements, requirements for Quality Systems Administration, requirements for Process/Product Operations, and requirements for Quality Control. The standards developed by ISO are used by businesses, industry associations, governments and trade officials. ISO standards contribute to world trade by increasing safety, quality, reliability, efficiency and interchangeability. International standards help make products and services cheaper, safer and cleaner. Read More >>